Several authors. 2022. System for Monitoring Timber Harvesting (Simex): Mapping logging in the Amazon – August 2020 to July 2021. Belém: Imazon, Idesam, Imaflora e ICV.
For this new study we have mapped and assessed the legality of timber harvesting in the Brazilian Amazon for the period from August 2020 to July 2021. We were able to identify 377,624 hectares of logging during that period, which represented an 18% reduction compared to the earlier period. Of the total area mapped, 235,196 hectares (62%) occurred in compliance with valid timber harvesting permits for the period, while 142,428 hectares (38%) occurred in an unauthorized fashion. The largest share of the area logged without authorization (72%) was identified as being inside registered rural properties.
ASSESSMENT OF LEGALITY
We were able for the first time to assess the legality of the harvested areas in all of the states evaluated. The data employed for verifying the legality of logging activity were obtained from timber harvesting authorization databases, provided by Sinaflor (National System for Controlling the Origin of Forest Products), the Brazilian Forest Service, Simlam (Integrated Environmental Monitoring and Licensing System) from the states of Mato Grosso and Pará, Ideflor (Institute for Forest Development and Biodiversity of the State of Pará) and directly from the Environmental Secretariats of the states of Acre and Rondônia. We reiterate that the authorization data used is public and its updates and changes are the responsibility of the competent agencies.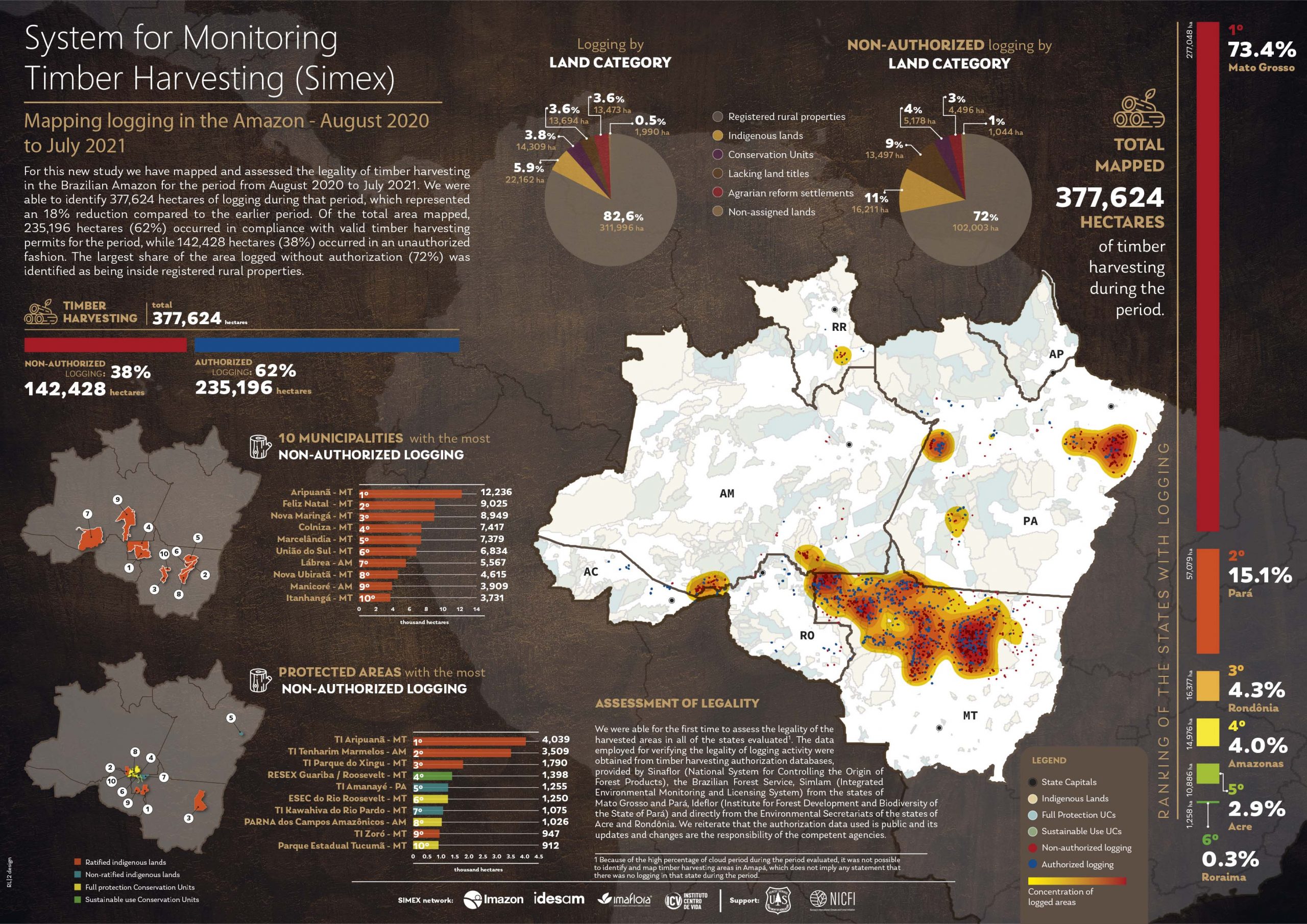 Tap here to download the infographic
Leia também: